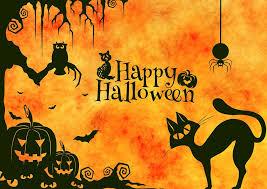 Students are welcome to wear their costumes to school on Tuesday, October 31 to celebrate Hallowe'en.  Students are not permitted to bring or wear masks, and no weapons of any kind including toy weapons are allowed at school.  Costumes should be tasteful and school appropriate.  It is wise to leave accessories such as wands and other items at home to ensure they do not get lost or broken.  All Rosemont students will participate in Hallowe'en fun integration activities from 2:30-3:37 on October 31!
Here are some tips for a safe Hallowe'en:
http://familyserviceregina.com/halloween-safety-tips/
Also, please do not send candy, chips or junk food to school after Hallowe'en.  Children learn best if they are eating healthy, nutritious food.  Save the treats for home; maybe use them as rewards for completing chores, doing homework or other tasks around the house!
Thanks for your cooperation and have a safe and happy Hallowe'en.