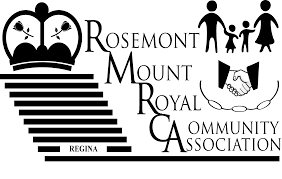 The Rosemont Mount Royal Community Association wishes to continue the community engagement that we have with many of the schools/churches and our residents in this area. Our Association hopes that you will  continue be a part of this!
I have linked a copy of our Rosemont Mount Royal  Fall Newsletter
https://drive.google.com/file/d/1RvcVstGgE0XckiormKQGjd0Maa8hYSUY/view?usp=sharing
Hope that you will take some time to view this Newsletter as it provides community information.
Our Program Registration Night will be held on Tuesday September 11th from 7:00 -8:00 pm at Rosemont School Gym
Many Programs & Activities  are offered for Families/Adults and Children right in this area!

An English is A Second Language program that has been funded  by this Association in this area for this Fall for our residents

Information on Our Fall Community Clean-up
Thank-you!
Elaine Dittmann
Rosemont Mount Royal Community Association
(306 ) 543-4402