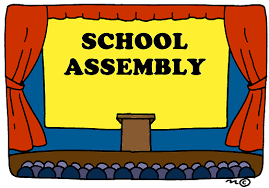 Please join us for our year end assembly on Wednesday, June 26 at 9:30 am in the gymnasium!  The SCC will be holding 3 draws for our major attendance incentive prizes from students who achieved 96% attendance or more with less than 7 lates for the whole school year. We will also be saying farewell to the staff members who will be leaving Rosemont:
Teaching staff:
Mrs. Yantz -Barton
Mrs. Sharma
Ms. Brezinski
Mr. Wisniewski
Ms. Paluck
Mrs. Ibbott Neiszner
Support staff:
Ms. Harris
Ms. Nichol
Ms. Bailey
Ms. Poworoznik
We hope to see many parents and community members come out for this exciting draw and to say farewell to our departing staff!