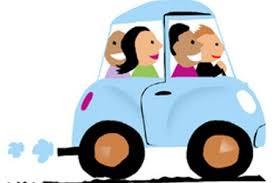 With the cold weather, we have a number of students who normally walk home being picked up from school.  If your child is being picked up, kindly notify your child's teacher in the agenda planner, by e-mail or by phoning the school to ensure that the student and teacher are aware of the arrangements, especially when they are different than normal.
Students are dismissed at the 3:22 bell and expected to walk home right away or to go straight to their ride to ensure they are not outside for too long.
Please try to pick your children up at 3:22 because it is too cold to play outside until 3:37.  If you are running late, please call the school so that we can ensure your child is supervised inside until you arrive!
Thank you for your co-operation ensuring our students are safely getting home from school!