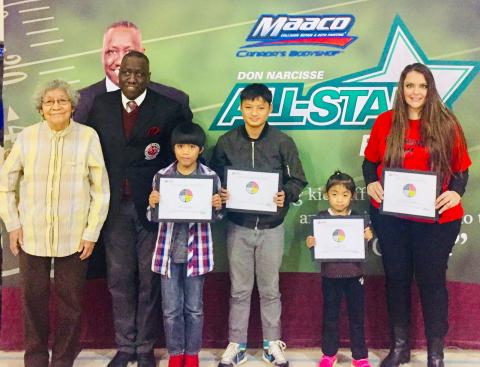 Congratulations to our belonging award winners:
PreK-2:  Virtue
Gr 3-5:  Kent
Gr 6-8: Tee
Staff:  Mrs. Yantz-Barton
We had a great presentation and visit from Saskatchewan Roughrider and CFL all star Don Narcisse.  He had some great advice for our students:
1.  Work hard
2. Always have a positive attitude
3.  Be on time
He also said to focus on your school work and to always be courteous to everyone!