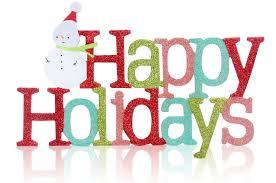 This will be a very busy week in our school:
Monday, December 17: 
Santa Store set up.  KB and pre K pm will shop at the Santa Store. 
Frosty the snowman dress up day.
Tuesday, December 18: 
Santa Store for prek am, KA and 1-8 students. 
Ugly sweater day.
Wednesday, December 19:
Grinch movie for reading buddy classes.  Please make sure your consent and waiver and money is handed in for this trip! 
Grinch day; wear green! 
Thursday, December 20:
Get a head for the holidays; wear a festive hat! 
Winter Celebration 5:30-7:00 Join our staff and students for a variety of holiday crafts and activities for all ages including hot chocolate!  This event is for families to spend time together and to participate in events throughout the school.  Please do not send children unattended.  Stay as little or as long as you like! We hope to see you there!
Friday, December 21:
Long winter's nap; wear pajamas
Turkey dinner for all students in KB-grade 8 free of charge
SCC draw for food hampers/holiday meal for most improved attendance
SCC draw for Christmas tree for most improved attendance
2:30 dismissal
Have a safe and happy holiday!  School resumes on Monday, January 7.