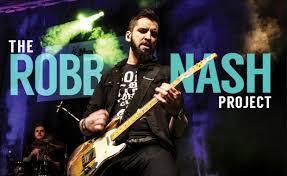 Rosemont Community School grades 6-8 have been invited to attend a very special event. The Robb Nash Project is coming to Regina on a big scale. If you haven't heard of Robb Nash or of the great work he does, take a minute to google him or check out his website. The Robb Nash Project depends on donations to keep spreading the word about Mental Health. You have most likely seen that the RSCC has been starting to fundraise to support this initiative. Our bake sale did great at the Celebration of Learning.
RSCC and Rosemont Community School volunteer staff are going to keep the fundraising efforts going through the month of April. following will be available:
Pizza Day $2.00/slice Friday Apr 13th
Popcorn Day $1.00/bag Friday April 20th
Cupcake Day $1.00 each Friday April 27th
Wrist Bands to raise awareness for mental health will also be available for purchase on these dates, 1 for $3.00 or 2 for $5.00.
Keep your eyes on backpacks for order forms to be coming home each Monday. If you wish for your child to participate just return the forms completed with money by the due date. Unfortunately, due to the necessity of pre-orders for these special days, no late forms will be accepted.
Due to the short turn around, the A Kindergarten class will have the order form posted on Seesaw and you can bring your order/money on Tuesday, April 10th or money by Friday, April 13th at the latest. A note will come on Tuesday for the A Kindergarten class.
The B Kindergarten class will have their pizza lunch on Thursday, April 26th. Money and the order form for the B Kindergarten class is due on Monday, April 23rd.
If you have any questions, please contact us by email Rosemontscc@hotmail.com or on our Facebook page: Rosemont Community School SCC.
Thank-You for your continued support!
Your RSCC