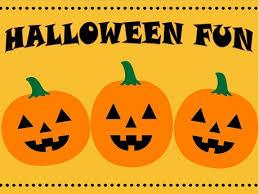 Well, despite the snow Halloween is coming and we will be hosting a few events at Rosemont this week thank you to our Student Leadership Council. 
This week there will be a pumpkin carving contest and a pizza party prize donated by our School Community Council.  Pumpkins donated by No Frills.  We are so appreciative of their support.
Thursday students may come to school dress in black and orange or they may choose to wear costumes.  Please be advised that costumes must be appropriate for school and may not include extreme gore, weapons or masks. Halloween is a lot of fun for those who celebrate it, but we do also still have school so students need to be prepared for that. In the afternoon there is a Halloween dance and all the classes will have a chance to participate at different times throughout the afternoon.
In the evening we know many students will be out in the neighbourhood trick or treating.  On Friday if your child is staying for lunch, please be sure they do not pack a pile of candy and remember a healthy lunch.  Also, remember we are a nut free school so no nuts or peanuts in lunches or treats.  We want all of our students to be safe and have fun this Halloween.