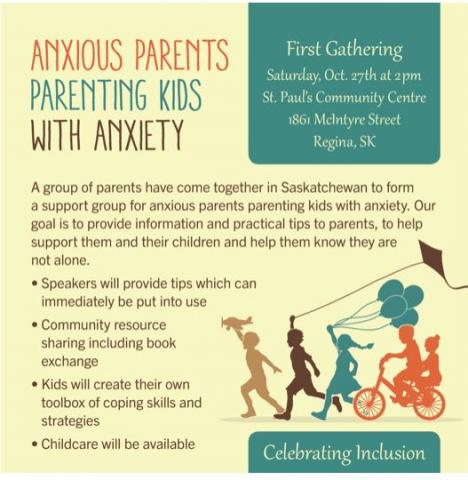 Many youth today suffer from anxiety and related struggles.  This is an excellent community support group for parents of children with anxiety.  Some of the supports include:
Speakers providing tips that can immediately be put to use
Community resource sharing and book exchange
Kids creating toolbox of coping skills and strategies
Childcare is available
The first gathering is this Saturday, October 27 at St. Paul's Community Centre , 1861 McIntyre street.
To register click here: https://www.eventbrite.com/e/anxious-parents-parenting-kids-with-anxiety-gathering-tickets-50960770035