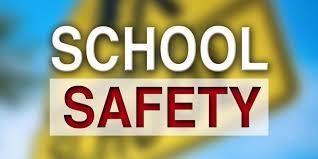 During the month of October, Rosemont staff and students will be practicing many of our school safety drills to ensure that in any emergency we are prepared and know what to do.  So far we have practiced one Evacuation Drill (or Fire Drill) where everyone must safely and quickly leave the school.  For our first practice everyone got out quickly, safely, and were accounted for in a timely manner. 
Over the next couple of weeks we will also practice our Off Site Evacuation Drill and other school safety drills.  The purpose again is to ensure all of our students are safe in an emergent situation.  The Off Site Drill will help us ensure that everyone knows where to go if we had to leave the area of the school for safety and how to get there safely also.  Our Off Site location is Martin Collegiate.  If you happen to see our entire school trekking their way there, you will know it is because we are practicing!
Parents and families please ask your child about the drills and what they have learned.  Ask them if they can tell you what they need to do to be safe at school.  This will help us reinforce the teachings.  We appreciate your support of our school and recognizing the importance of us teaching how to keep calm and safe in emergent situations.