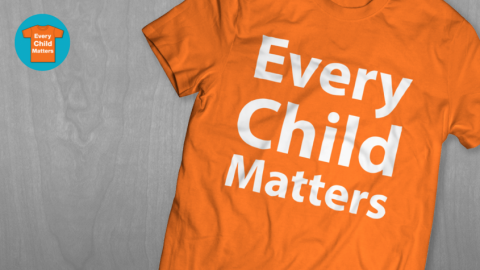 On September 30 our school, and all Regina Public Schools, participate in Orange Shirt Day.  We teach about this important day in schools so that every child learns that they and every single child matters.  We take time to honour the children who were forced to attend residential schools. 
Phyllis Webstad started Orange Shirt Day to educate people about residential schools and to fight racism and bullying.  She based her idea on the experience she had when she first went to residential school.  
https://www.youtube.com/watch?time_continue=3&v=E3vUqr01kAk 
Our school will be having an Orange Shirt Day Assembly on Monday, September 30 in the afternoon.  We welcome our students' parents to join us.