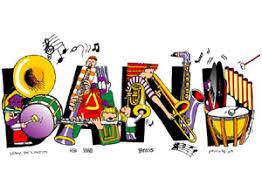 **Instrument Safety**

I heard today that some of the beginning band students had their instruments out and were playing them on the playground before school. Although I know they are just excited, this is a big no-no! The instruments are very expensive and easily broken if mistreated.

Sectional Schedules

Have been handed out and posted outside the band room. Here is a link if you need more copies!
https://docs.google.com/spreadsheets/d/1IfTi8ss31i8_dq4rZObixztAhDNlKuBUe3xer8_nYY4/edit?usp=sharing
Full Band

Gr 7/8 – you know the drill! Bus to Martin at 1:55ish on Day 2s.

**Gr 6 **

your first full band is on Wed, Sept 26! Students should board the bus to McLurg at 9:20 on Day 2s. They board the bus back to Rosemont at 10:30 so should be back just before morning recess.

Student forgot instrument/music?

They still

always come to band

, even if they forgot their stuff!
Please let me know if you have any questions and thank you all for being so supportive of band!
Robin Swann (Howell)
Band Teacher
Martin Area & Buck