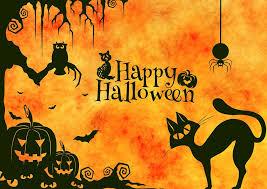 On Wednesday, October 31, we will be celebrating Halloween at school.  Students are welcome to wear black and orange or costumes provided they follow these guidelines:
Costumes should be school appropriate, reflect modesty and not be offensive to any culture or group.
No masks
No props including swords, guns, canes or other items which may get broken or could cause harm.
Students must be able to move and work in their costumes.
We are not responsible for any lost or damaged items from costumes.  This is meant to be a fun day and a positive experience for all our students!  Our student leadership team have planned some fun events including a Halloween dance!
Please do not send Halloween candy and junk food to school in the days following Halloween, we want our students to concentrate and good nutrition is important for peak focus and concentration at school!