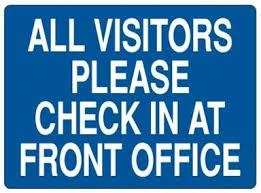 Safety of our students is important.  All adults, even parents, must check in at the office if they are coming into the school for any reason.  For the safety of all students, adults should not be in the halls or the classrooms during the school day.
If you are coming in to pick up your child for an appointment please check in at the office and we will buzz the classroom and get your child.
If you would like to speak to a teacher or an administrator, please call the school and make an appointment for a meeting.  It is important that we set aside the time to talk and ensure that our staff is available to meet. Drop in visits can be challenging as our staff have responsibilities scheduled throughout the school day.  We value your input and want to set aside appropriate time for uninterrupted meeting.
Thank you in advance for your co-operation!