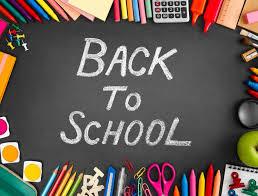 Welcome back to school!  We have had a facelift over the summer.  Our administrative office has been relocated to the main entrance to better enable Ms. Goertzen to greet our visitors and to ensure that students who are late get marked in attendance and are all looked after.  This renovation is not entirely complete so please excuse us while we get reorganized and set up in the new office. Our kindergarten classroom has moved to a large and beautiful new space and a tinting has been added to all of our windows to keep out the heat!
We are very fortunate that, in addition to Kookum Val Ironchild, we will also have Elder Frank Caldwell working with our school staff and students this year.  We have many new faces on our Rosemont team and the teachers and EAs are looking forward to working with our students and our community.
We have also had some programming changes, our Structured Learning Classroom and staff was relocated to Wilfred Hunt school and we now have an early learning intensive support pilot program at Rosemont.  In 2018-2019 our Rosemont students will be taking a locally developed course called Indigenous Education.  This program will be in place of the locally developed Core French program.  Students who are interested in continuing French language learning are welcome to join an extra-curricular French club which will be offered in addition to many other exciting clubs and sports at Rosemont.
School begins on Tuesday, September 4 at 8:53 am.  Students in grades 1-8 should go directly to the playground until the bell rings at 8:53.  Kindergarten students will be met by Mrs. B and our kindergarten team! When the bell rings, grade 1-8 students will meet in the gym to divide into classes and meet their teachers!
We are looking forward to a fabulous year!